How to Make Farmhouse Style Chalkboard Signs Using Stencils
If you're a DIY home decor lover like us, you're constantly on the lookout for a great how-to tutorial to inspire your next DIY project!
This endless impulse of ours was the motivation behind our recent collaboration with the DIY home decor blogger, Amanda of Domestically Creative. Amanda is an enthusiastic creative who excels in making stunning DIY home decor. Her DIY tips and tutorials are super clear and easy to follow, and are perfect for people who want to add some personality to their living space and make it feel more like a home.
We've long been admiring Amanda's DIY eye - and we were so thrilled when she agreed to develop a tutorial for us! When we approached her, we asked her to harness her DIY powers and develop an easy and fun weekend project tutorial using our new line of word stencils.
What did she come up with? 
A series of absolutely beautiful farmhouse style chalkboard signs!
In her DIY tutorial on stencilling, Amanda goes over the major steps involved in stencilling without paint bleed and how to stencil on wood. And as an added bonus, she also fully explains how to build your own frames from scratch!!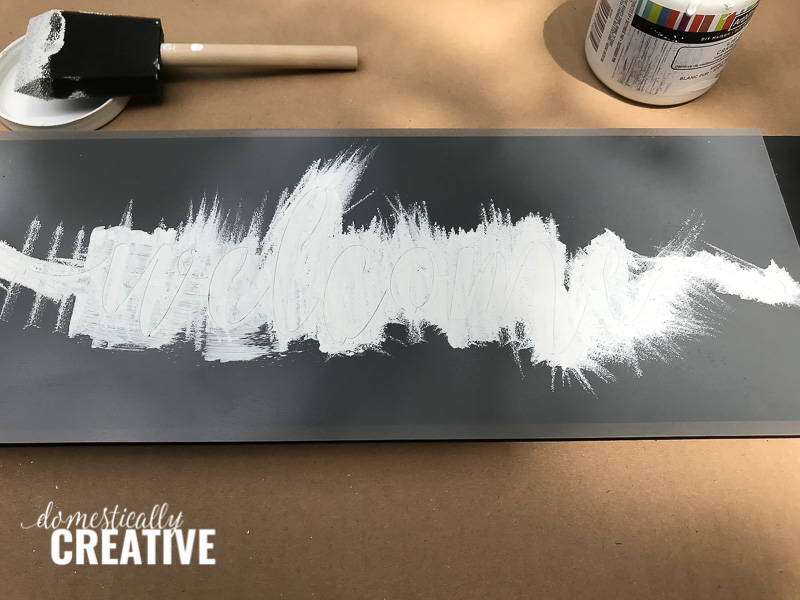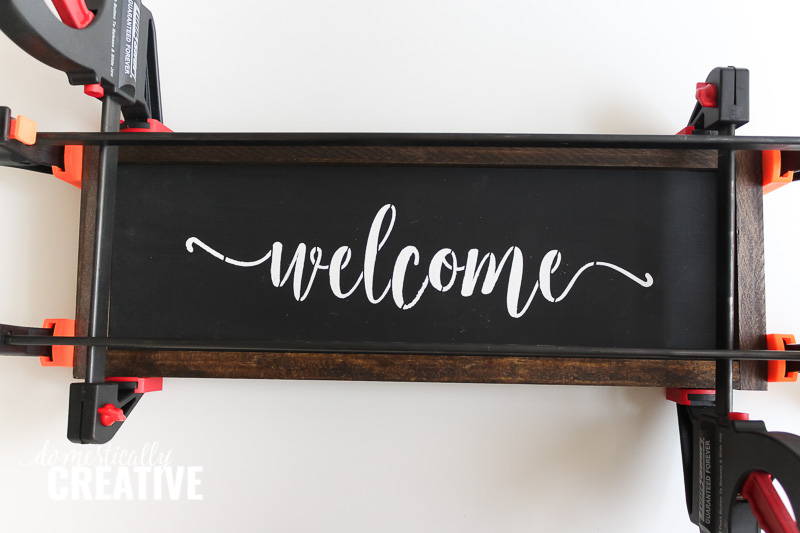 Here's what you'll need to build these beautiful signs yourself:
Plywood (you can buy precut/measured craft plywood from craft stores!)
1″x2″ pine board (the length will depend on the size of sign)
Miter saw, jigsaw or circular saw
Fine grit sandpaper
Wood stain
Sponge brushes
Old rag or blue shop towels
Black and white chalky paint
Stencil Adhesive
Polyacrylic Sealer (optional)
Wood Glue
Clamps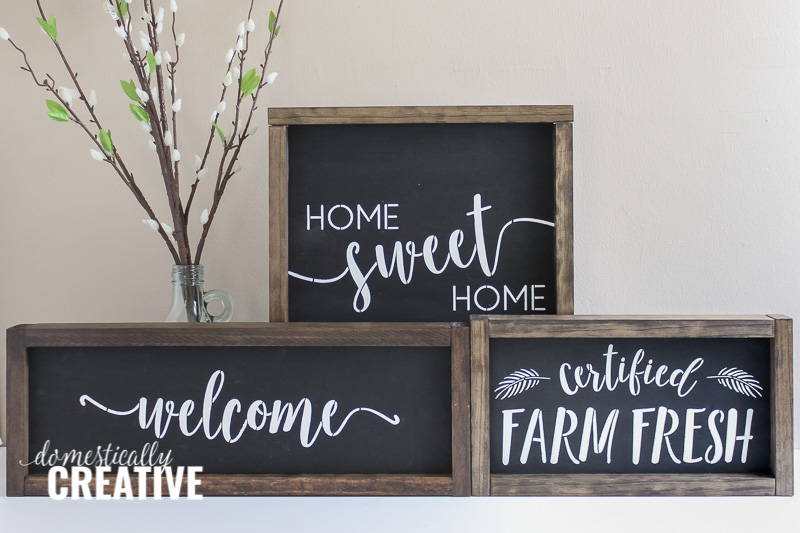 "I absolutely love these new stencils from I Like That Lamp! ... [They] are very sturdy and smoothed on easily. There was no worrying about creases or bubbles with the material!" - Amanda, Domestically Creative
Shop Our New Line of Stencils Today!
---
Leave a comment
---
Also in I Like That Lamp Blog